WE CODE TO
SIMPLIFY LIVES
We understand processes and have expertise in making operational tasks simpler through process-specific customized software.
At Seek Red we enjoy coding. We enjoy building systems, processes and software that makes life simpler, efficient, safe and beautiful.
As designers we focus a lot on User Interface and User Experience. Therefore when we customize a solution we give as much importance to visual aesthetics as we do to coding efficiencies.
Our strength is in following domains.
– Content Management Solution
– Document Management Solution
– Collaboration Solution
– eCommerce Store
– Human Resource Management Solution
– Ticketing Solution
– Mail Marketing Solution
CONTENT MANAGEMENT SOLUTION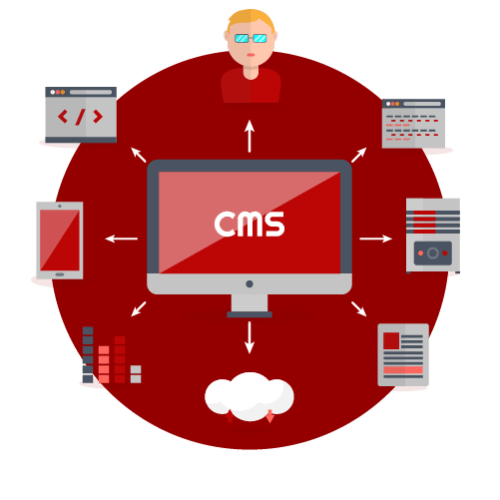 Our Content Management System (CMS) solution is simple to use and can be customized in a variety of ways for everything from blogs, to portfolio sites, to e-commerce, to complex portals and even applications. We use industry popular platforms or fully customized solution depending of client's specific need.
Key Features
– Supports multiple pages and categories
– Standards compliant coding
– Easy User and Media Management
– Smooth & easy upgrades
– Full, free of copyright, ownership
– Extendable with plugins
– Responsive Design
– Social media ready
– SEO ready
DOCUMENT MANAGEMENT SOLUTION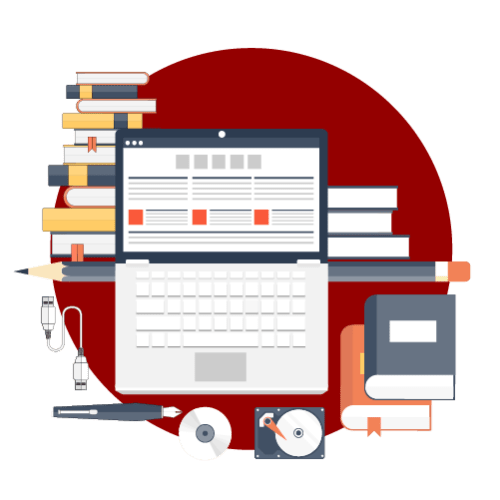 Our Document Management System (DMS) solution tracks, manages and stores documents with aim to have all digitized data for a paperless office. It is fully web based and responsive. It is also responsive in design with comfortable usage over handheld devices and compatible with all  operating systems and browsers.
Key Features
– Supports document versions
– Has notification upon changes
– Workflow for document review and approval
– Access control lists
– Supports full text search
– Standards compliant coding
– Easy User and Media Management
– Smooth & easy upgrades
– Responsive Design
COLLABORATION SOLUTION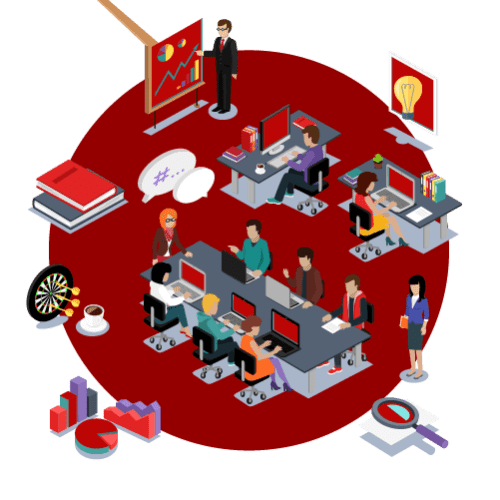 Our Collaboration Solution helps teams stay organized when they outgrow email communication and work across different locations and verticals. It's a one-stop solution for all your businesses requiring project management through multiple people and teams.
Key Features
– Self-Hosted Project Management
– Task Management
– Project Management
– Team Collaboration
– Team Management
– Client Management
– Time Tracking
– Invoicing
E-COMMERCE STORE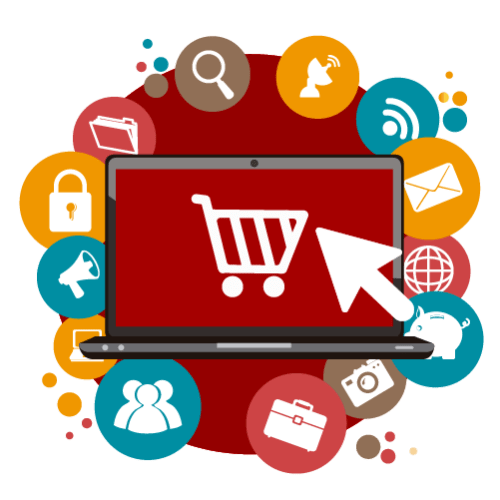 We help you to set up your market place online with our intuitive eCommerce Solution. Our solution streamlines product, inventory, order and customer support. Accessible on your handheld device also, it is a treat for both the shop owners and their customers.
Key Features
– Cataloguing
– Carting
– Payment gateway integration
– Order Management
– Business Intelligence
– Shipping
– Unlimited pages and products
– Social
HR MANAGEMENT SOLUTION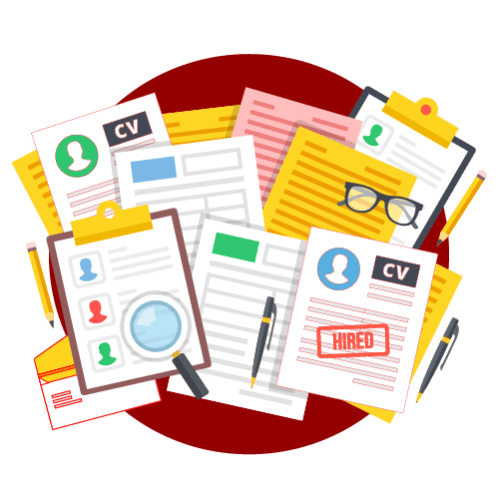 Our HRM Solution offers a wealth of modules to suit the needs of your growing business. The software is feature-rich, intuitive and provides an essential HR management platform. Multiple user access and management allows to build operational efficiencies.
Key Features
– Employee Information Management
– Leave /Time off Management
– Time & Attendance Management
– Recruitment Management
– Performance & Appraisals
– Self Service for stakeholders
TICKETING SOLUTION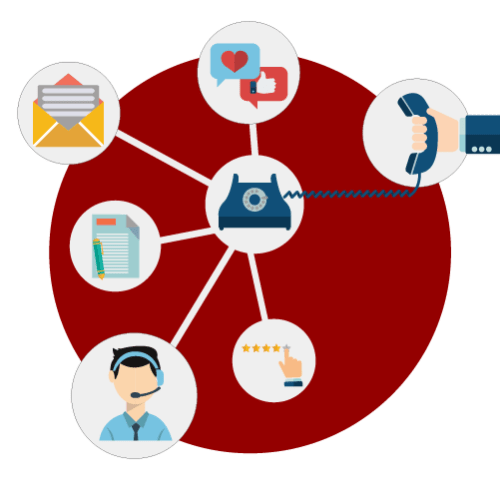 Our Ticketing Solution seamlessly routes inquiries created via email, web-forms and phone calls into a simple, easy-to-use, multi-user, web-based customer support platform. It comes packed with more features and tools than boosts receiving, tracking & resolution of requests.
Key Features
– Customize data collected from users
– Define rules to route incoming tickets
– Configurable help topics for web tickets
– Ticket locking mechanism
– Assign and Transfer tickets
– Configurable automatic reply
– Add internal notes to tickets for staff
– Customer Portal
MAIL MARKETING SOLUTION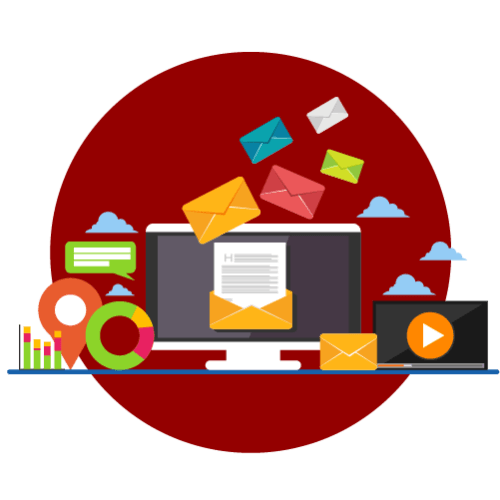 Our Email Marketing Solution helps you send email campaigns, newsletters, announcements and notifications in bulk and in planned schedule. You can send a single email to hundreds or millions of subscribers.
Key Features
– Compose in web interface.
– Personalize Emails
– Feature Rich designing text, html, templates or codes
– Subscribers organized into lists
– Send mails to specific lists
– Import email addresses & attributes
– Economical and Scalable
– Successful Permission Marketing
– Analyse and adapt
– Own your data, protect privacy
CUSTOMIZED SOLUTION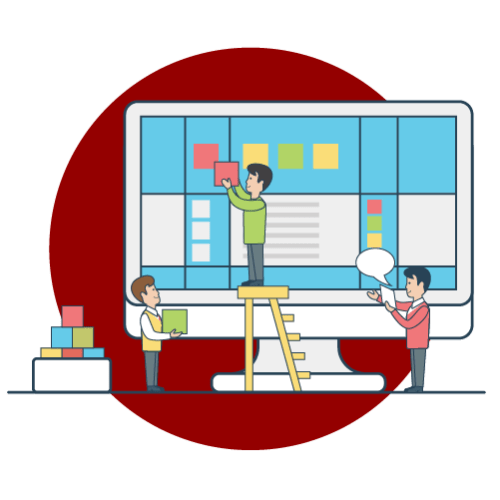 We also make customized solutions beyond our ready product solftwares.
Let us know your need which can be streamlined by use of technology and we are here to help.