The #Bioscopewala journey at #SeekRed
To begin any word on "Bioscopewala", we need to go back a bit to Rabindra Nath Tagore's "Kabuliwala".
---
"Kabuliwala" by Tagore is a tale of heart-rending friendship between a 5-year-old Bengali girl Minnie and an Afghan moneylender, Abdur Rahman or Rahamat. The story beautifully ties a bond of mutual affection and the unconventional relationship between the two, until one day when misfortune overtakes Kabuliwala and separates him from the little girl. Many years later when the two meet again, the little girl fails to recognize Kabuliwala – the same person she loved to always be with in her childhood. A shattered Kabuliwala gets help from Minnie's father to go back to his country and find his daughter.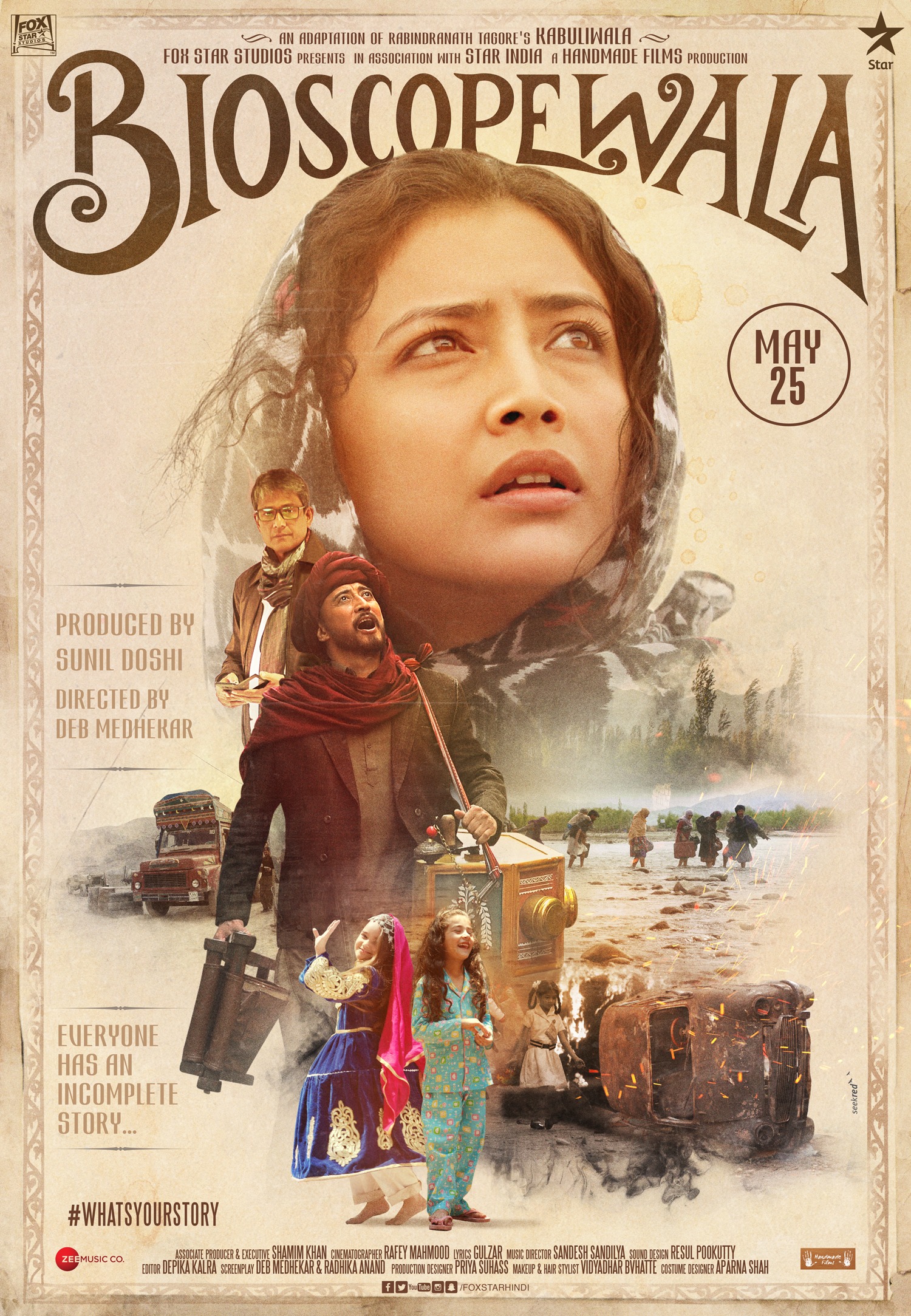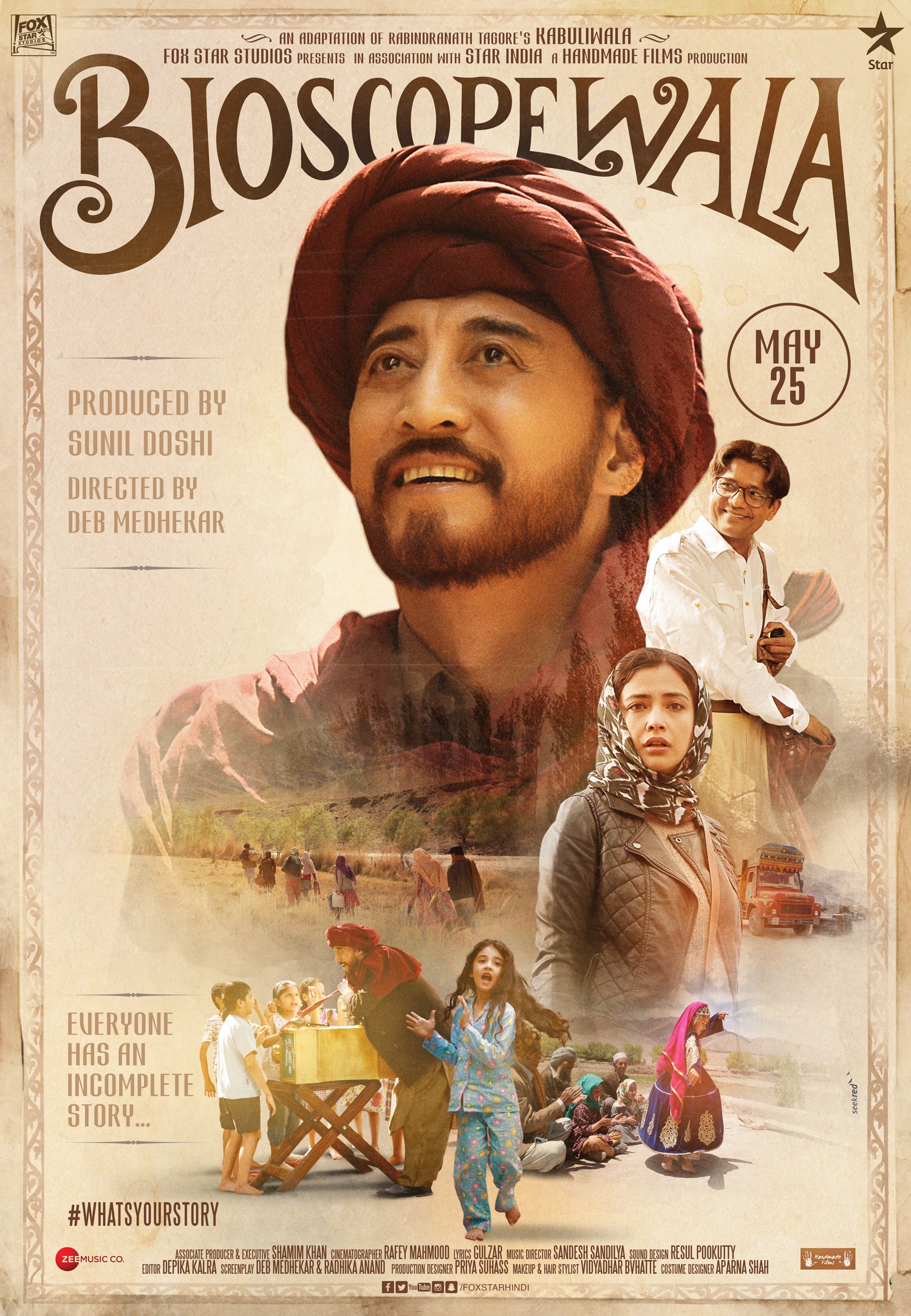 "Bioscopewala is Kabuliwala in modern times," said Sunil Doshi, Producer of the film, when we first met.
Having grown up reading Tagore, we were sceptical of how can Kabuliwala become Bioscopewala… until one day when Deb Medhekar, Director of Bisoscopewala, called us for a narration of the script. The narration was beautiful and by the end of it we agreed that Bioscopewala is Kabuliwala in modern times.
Sunil Doshi's Bioscopewala is the story of Rehmat Khan (Danny Denzongpa), a man from Kabul, Afghanistan who used to show films to children through his Bioscope. Rehmat befriends a little girl named Minnie who is of the same age as his own daughter and one day, under unfortunate and tragic circumstances,  disappears from her life. Many years later a grown-up Minnie (Geetanjali Thapa), who is now a documentary film-maker living in France, comes to know about her father, who died in a plane crash while traveling to Afghanistan. As Minnie tries to figure out the reason why her father made that trip to Afghanistan, she comes across Bioscopewala, the man who used to tell her stories when she was a little girl. Minnie, who had not until then really mourned her father's death, suddenly connected to her childhood and remembered a life she had missed all the while when Bioscopewala went missing.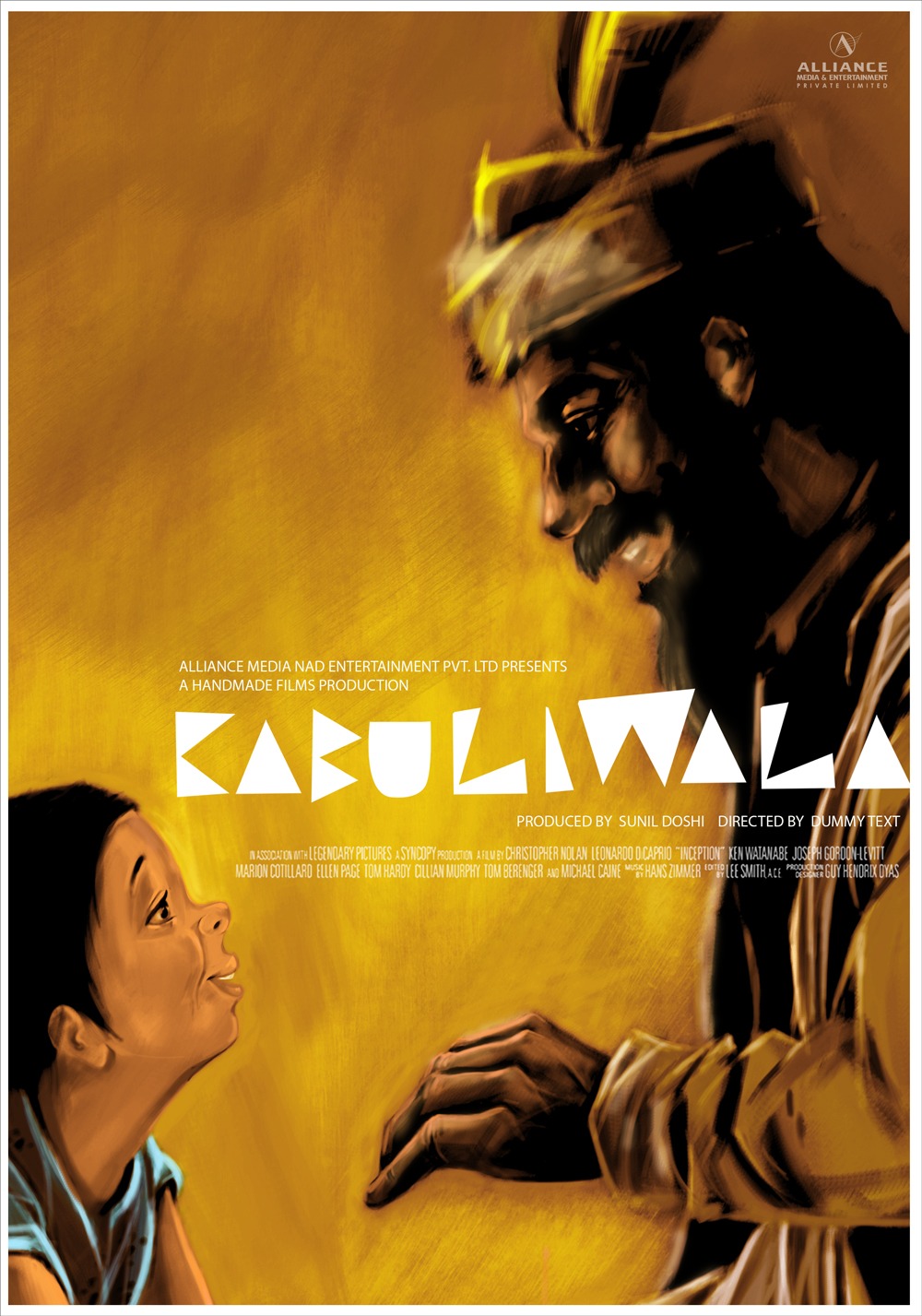 The initial poster we designed in 2014 was a concept art. At that time, the script was still being worked on, the cast was not final and the ending of the story was not definite. Therefore we stuck to the purity of relationship that Kabuliwala is known for and illustrated Kabuliwala with little Minnie.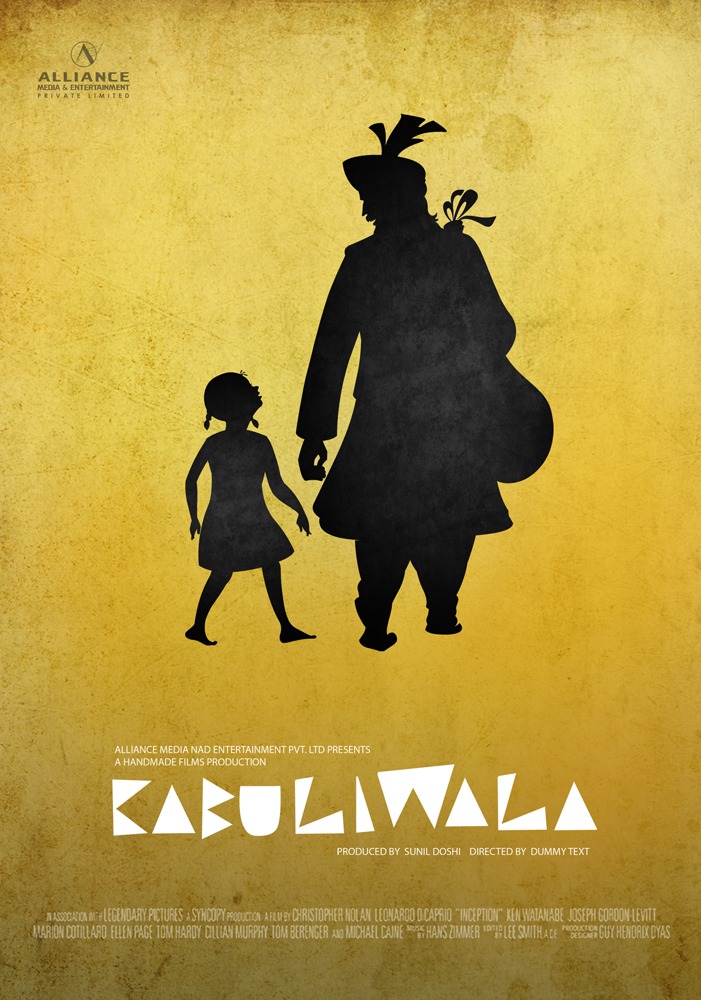 From 2014 until the release of film in 2018, the publicity designs progressed from being a story of "love and innocence in a simple world" to that of "lasting and longing in a complex world". Hence, the final campaign posters showed the journey of the protagonists across time through hardships in a multi-layered complex world. The campaign was opened with a  teaser poster showing a broken Bioscope in a rough, barren and mountainous terrain – 'Broken Bioscope' being symbolic of everything beautiful – like dreams, relationship, love – that gets broken; and 'rough, barren and mountainous terrain' being symbolic of the complex and layered world in which hope still exists. We hope that the teaser could evoke a sense of this emotion for the audience.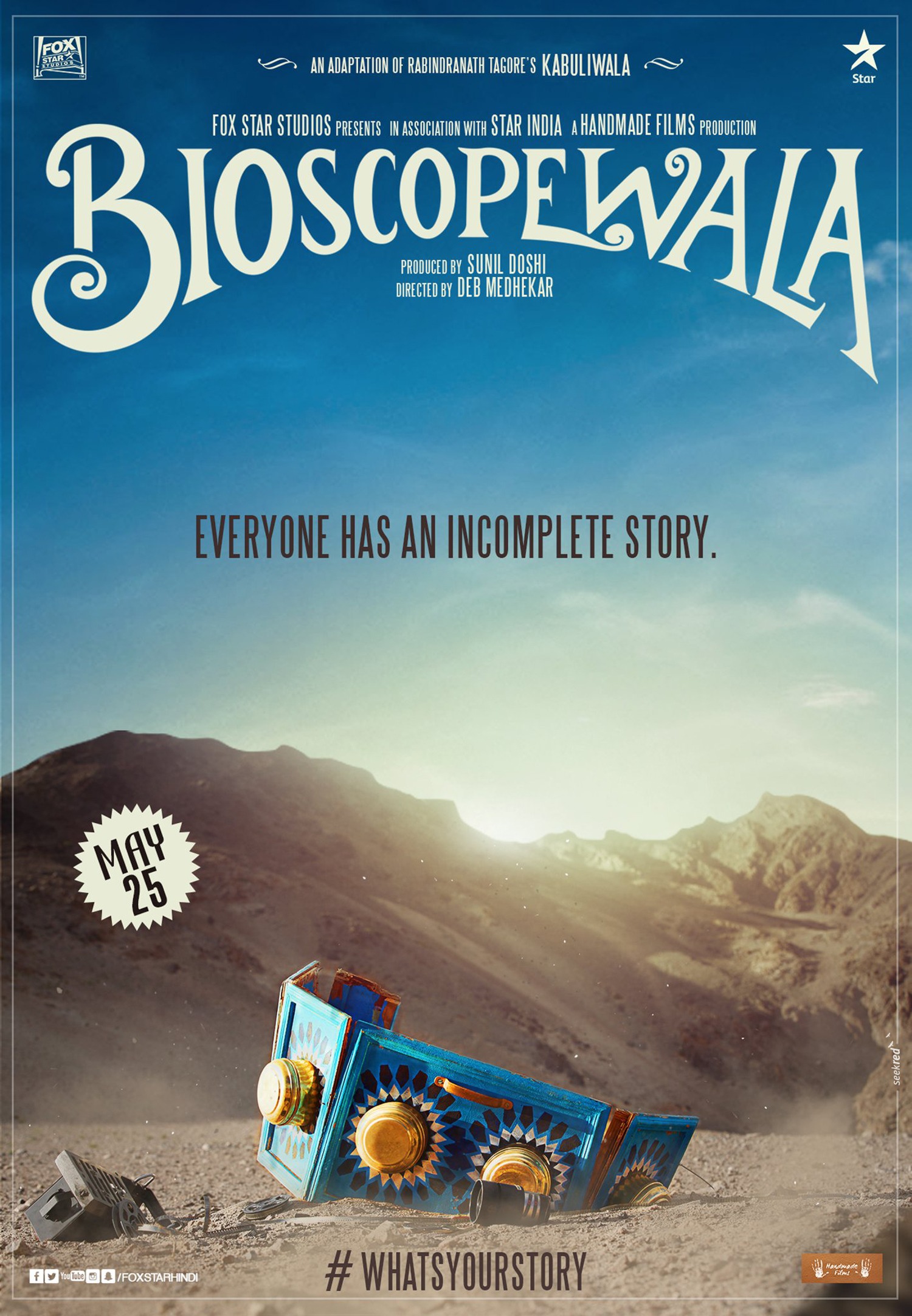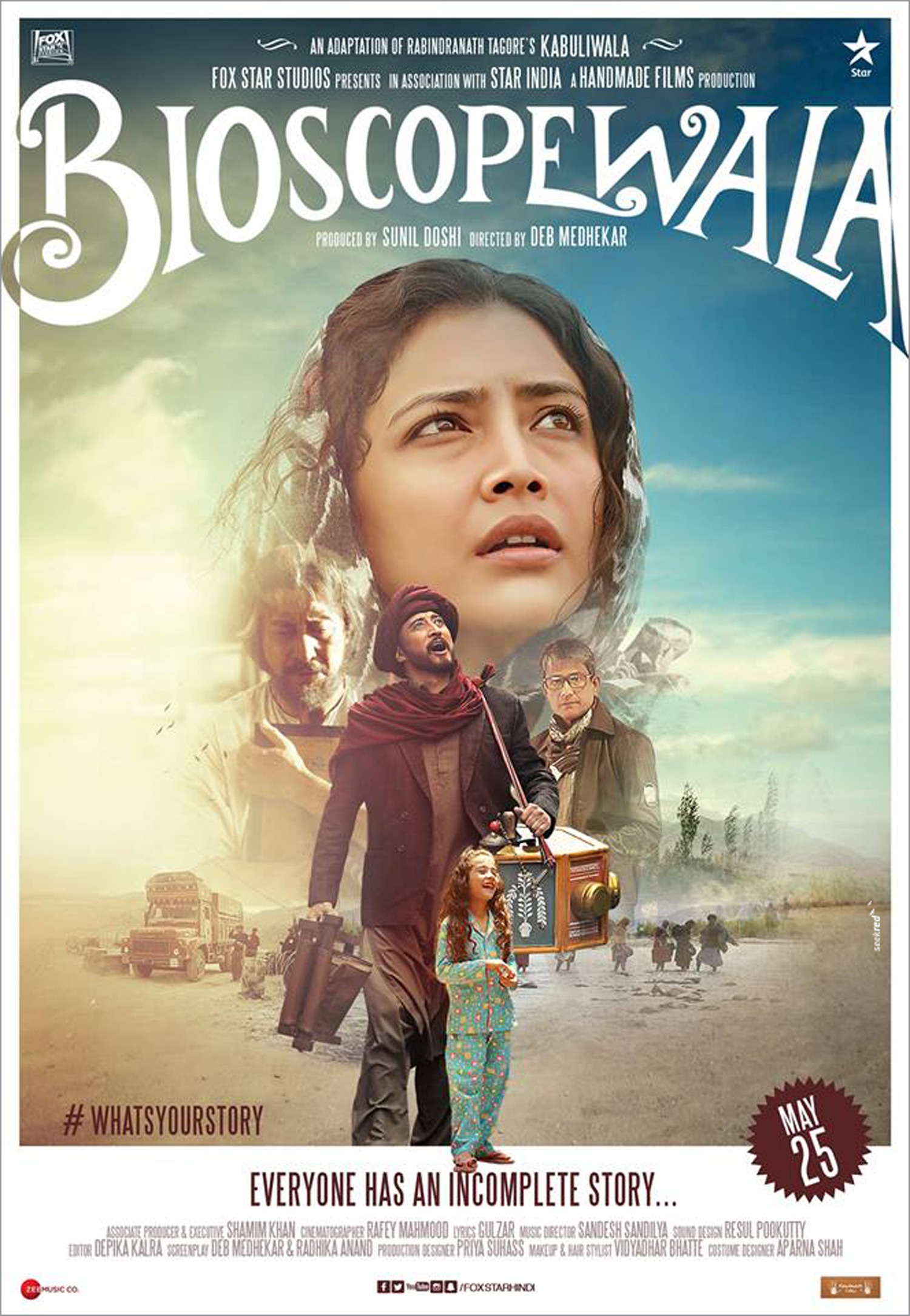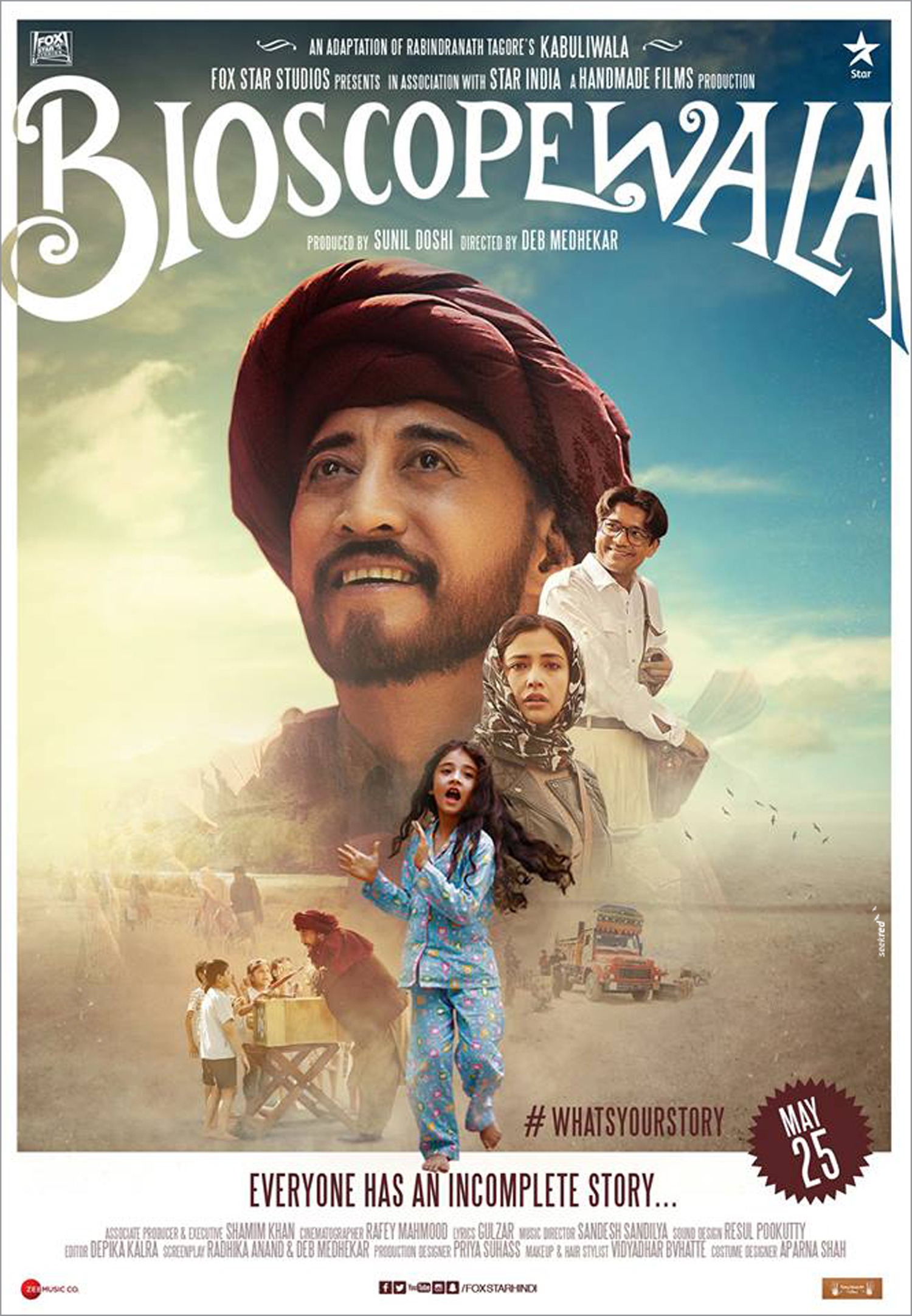 The film 'Bioscopewala' proved that in the right hands (Sunil Doshi & Deb Medhekar), the essence of a good story can be set aesthetically in any time frame of history.
We loved 'Bioscopewala' when we saw the final edit. It is a proud and satisfying experience to be part of something created with so much love and purity.
Click here to know more about the film.
Click here to see the official teaser and trailer.
Let us know about our designs and the film in comments below.